Hi, I'm Doctor Chocolate!
Unique Product
My unique and eye-catching body is filled with 60g of absolutely delicious hazelnut chocolate spread. No wonder kids and grown-ups love me so much.
Halal and Kosher
I know, I am irresistibly yummy and despite all your love for me it will be hard for you not to eat me. Don't worry and go ahead! I am both Halal and Kosher certified.
Food Safety
Food safety and production quality is super important. That's why I'm produced following HACCP procedures and with the quality measures of ISO 9001:2000 in place.
Swiss Management
I am proud to be under Swiss management. These Swiss guys really know how to make good chocolate and they are always focusing on quality and excellence.
Distributorship Opportunity - Doctor Chocolate
We are seeking additional reputable distributors to extend Doctor Chocolate's global reach and sales worldwide. If you are looking for a great new confectionery brand that quickly wins consumer's heart, you should get in touch with us.
Apply Now
Staff Profiles
Dr. Caner
Export Manager
Caner is an expert in exporting premium confectionery goods worldwide.
Dr. Ivo
Managing Director
Ivo is a Swiss national with over 20 years experience in the confectionery industry.
Dr. Aslıhan
Business Development Manager
Aslıhan is in charge of finding and building new customer relationships.
Latest Blog Posts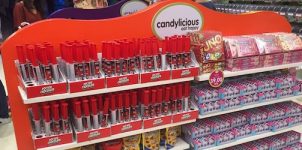 Doctor Chocolate is prominently featured among well-known brands at Candylicious at The Dubai Mall. This 10,000 square feet …